Earning Attention Is the Skill of the Future
When people see your name and know there's a story coming that will make them see, feel, or learn something new, there's little you can't do.
Authentic and engaging communicators attract more professional opportunities. You also know they form deep, meaningful relationships as sparks fly when two people's stories collide.
Attention. Trust. Loyalty.
These are the keys to influence. Sharing a memorable story—doing it again and again—requires a set of skills you can learn.
We're here to teach you those skills.
Here's the most important part: You have a story to share. We all do. And your story matters. 
We know this isn't always easy. Opening ourselves up to the world and saying, "This is me!" can be downright terrifying. People may criticize you, laugh at you, or, worse, pay no attention at all.
But it's worth choosing to be the type of person who pushes through these insecurities. If we've learned anything on our own journeys, it's that our fears, flaws, and scars are the very ingredients that build the strongest human connections.
If you learn how to unleash the power of a good story, you can transport people out of their day-to-day lives and bring them into a new world—a world that allows them to see their own life through a different lens.
Every time you manage to do this—take people on a journey that opens the door to possibilities—you've not only earned a follower, but a true friend.
We've designed a step-by-step plan to help you develop this timeless skill.
We'd like to hand this plan to you.
It will make you a more impactful writer—someone armed with the tools to write their future through our oldest and most powerful means of connection—a memorable story.
But before we do, it's probably best we introduce ourselves.
Your Storytelling Sherpas
With 15 years of combined experience in the storytelling weeds, the two of us have received more than 75M+ views on our work, 500,000+ social media followers across various platforms, 200+ featured articles on Medium, and dozens of features in mainstream publications ranging from Fast Company and Business Insider to Thought Catalog and Mamamia.
Most importantly for you, through the six-figure publications we've run, one-on-one, and group coaching clients, we've assisted well over 1,000+ writers to grow their influence through the power of stories.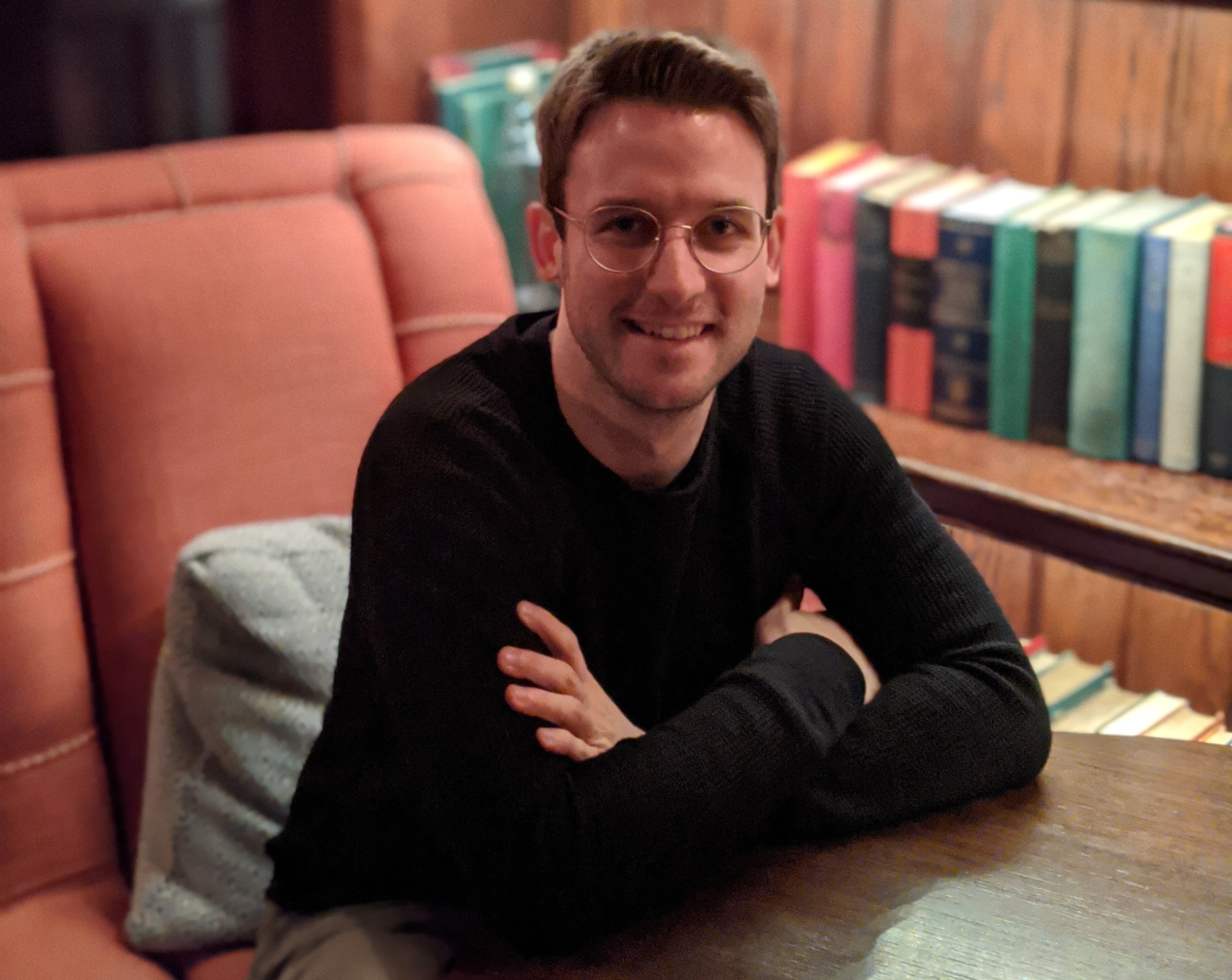 Hi there, I'm Nik
I started writing at age 23, which is surprising, given I grew up surrounded by nothing but stories. Stories are how we learn, how we relate, and how we inspire. A good story solves everything. 
I wasn't a good writer at first, but I had too much fun to stop. Today, I've studied the craft for the better part of a decade. I've published thousands of pieces totaling millions of words and am humbled to reach over 100,000 email subscribers.
Whether you want to tell great stories in order to become a full-time creative (I just published my first book), make greater strides in your career, or impress your friends and family at the dinner table, I'm your guy.
Hola, I'm Mike Thompson
Unlike Nik, my storytelling journey didn't begin until later in life. Five years ago, after starting a family in small-town Spain, I picked up a pen to piece together my experiences. Since that time, learning how to write memorable stories has transformed my career.
Today, in addition to my own writing, I work with clients on articles, books, and book proposals, have gained literary representation, and teach MBA students leadership, communication, and storytelling skills (the only person I know who can say this who stutters).
Being a solid storyteller allows me to make a living sharing the messages I want to see in the world. This seriously lights me up. Every day, I wake up and wrestle with words to play my part in creating the future I want to see.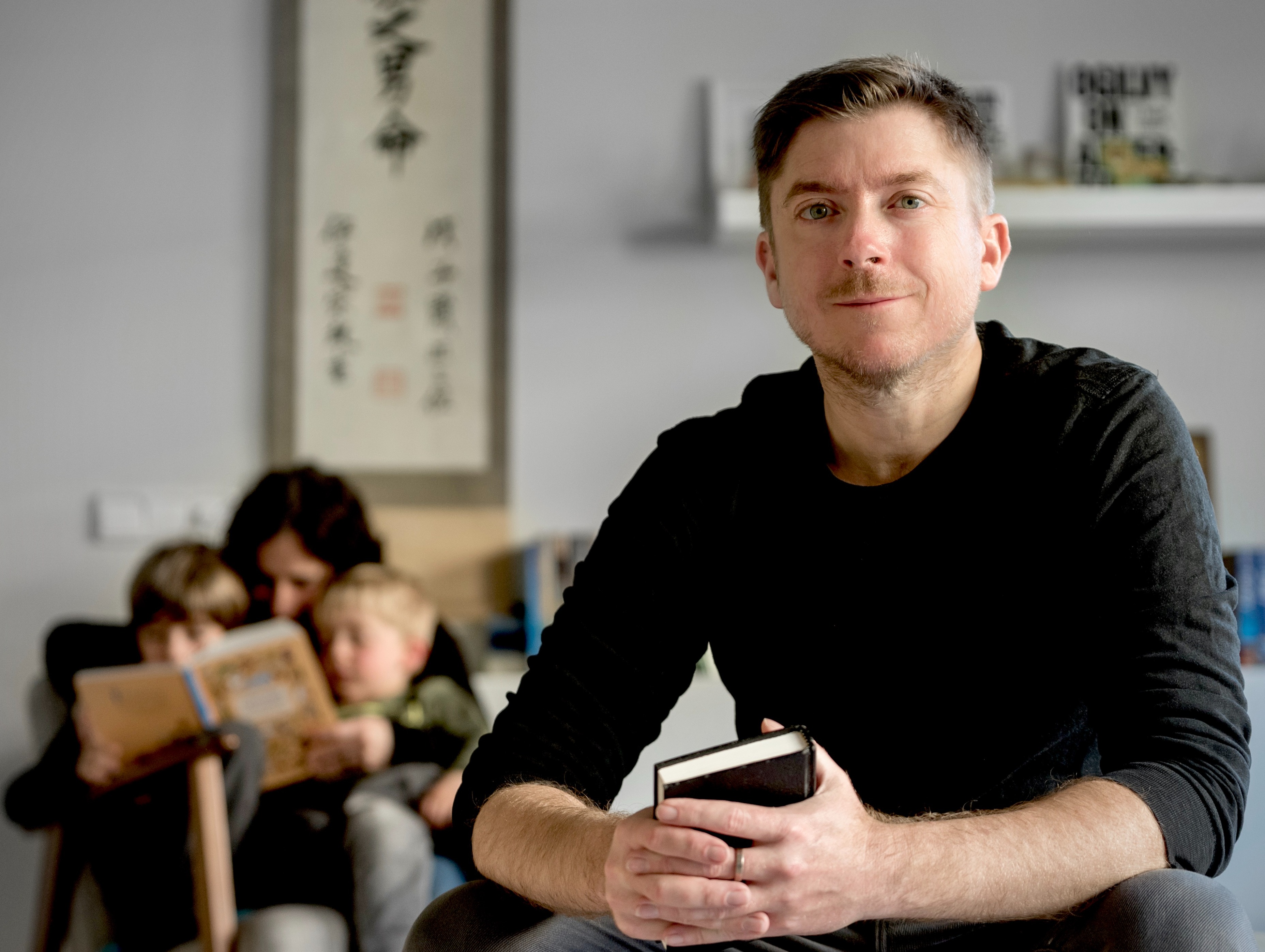 Introducing
Become a Memorable Storyteller
Join the two of us on this storytelling ride, and you'll get an in-depth look at our best practices for writing engaging stories.
Here's what you'll learn when you join this experience:
How to never run out of stories to tell, engage your readers, and leave them inspired.
How learning to write engaging stories has allowed us both to be full-time creators, land interest from literary agents, and be featured in dozens of mainstream publications.
How to take your career to the next level through the power of storytelling.
After this course, you'll be armed with:
Proven recipes to immediately hook readers as well as tips and tricks to keep them engaged through till the very last word.

Best practices for how to tell your own story as well as other people's stories.

Proven storytelling frameworks including one we designed specifically for this course - "The 10Cs of Memorable Stories."
Combine these elements, and you'll get the 2 outcomes we want for you:
Better Writing Skills & More Career Opportunities
The Curriculum:
Become a Memorable Storyteller
The program is designed to be both easy to follow and instantly applicable. In addition to the modules which are conversation-based and much like listening to your favorite podcast, you'll receive a detailed workbook housing our best practices and exercises to put your learnings into action.
As you progress through the modules, you'll quickly notice tangible changes in your storytelling ability — and the people around you likely will too. 
Module 1: Why Stories Matter
BAMS kicks off with the two of us discussing the role of stories in our lives while encouraging you to do the same.
Module 2: Who Are We?
It's important to trust the people behind the course. Here, you'll hear more about our 15 years of combined experience, backgrounds, and reasons why we do what we do.
Module 3: Become a Story-Collector
The external results of your stories are a direct reflection of the work you do behind the scenes. Here, will walk you through the exact ways we collect stories to ensure you'll never run out of unique ones to share.
Module 4: Three Critical Questions to Ensure Any Story Lands
It's impossible to be persuasive and be viewed as someone with conviction if you don't have clarity on your "why" and "what" you want your readers to do after reading your stories. Here we will provide a very simple framework to ensure each story you write nets maximum results.
Module 5: How to Tell Your Own Life's Stories
How do you write in a way that persuades readers to follow your journey? How do you sell yourself without having to market yourself? Here, Mike will peel back the curtain as to how he's carved out a lane in not only Medium but publications like Business Insider of telling personal stories.
Module 6: How to Tell Other People's Stories
What if you don't have any stories to tell? What if you're young and haven't had that many experiences people would be interested in reading? Here, we flip the script and Nik will share his best practices for telling other people's stories in a way that does them justice. 
Module 7: Proven Storytelling Structures
There are times when you should look at where everyone else is going and do the opposite. When it comes to storytelling structures, don't reinvent the wheel. Here we will walk you through various proven frameworks to begin or amplify your storytelling journey.
Module 8: How to Immediately Hook Your Audience
You've got a handful of seconds to grab your audience's attention and bring them into your world. In this module, we will dive into proven introduction frameworks including "throwing readers immediately into the action."
Module 9: How to Keep Readers in Flow
Good writers know how to engage readers, great ones know how to keep them reading till the end. Here we will discuss the "40-second rule" and various tips, tricks, and tools to keep your readers wanting more.
Module 10: How to End on a High Note Each Time
When writing online articles, you may be able to get away with a rushed conclusion. In stories, however, the ending is everything as it's where you inspire people to take action or elicit specific emotional reactions. In addition to bringing readers full circle by linking the introduction to the conclusion, we will share our best practices to leave readers on a high. 
Module 11: The 10 Cs Behind All Memorable Stories
The best part about becoming a strong storyteller is once you know the basics, you get to make your own rules. Here, for the first time, we will share a new framework that pulls all the learnings in the course together while serving as your storytelling cheat sheet for years to come.
Module 12: Conclusion
"Pray for a life of problems" or "Run into a chainsaw laughing"
Our parting words will inspire you to create your best stories going forward. Even though our takes on how to do this differ, they both encourage you to do it your own way. We both made a commitment to write our own future, and we hope you will too.
Bonus Module: Writer Types & Story Lenses
The most successful writers do one thing really well: they lean into themselves. In this bonus module, we'll run you through today's writer types to adapt your stories to your strenghts.

What People Say About Nik's Work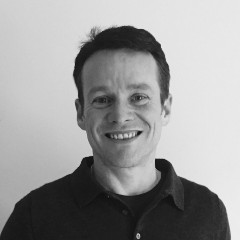 I've had one Skype call with Nik and 20 email chats, and I'm not joking when I say my writing has improved by 50% - seriously!
Brian Pennie
Speaker, Coach to Ireland's Top CEOS, and Author of Bonus Time, published through Gill Books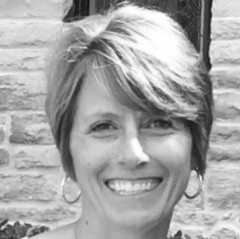 Before starting Nik's course, I couldn't see a path to take writing from hobby to paid pursuit. I've now found a paid freelance job that is stretching my writing skills and increasing my confidence. Nik's course has been a solid investment in my growth.
Gail Boenning
Launched a weekly newsletter and grew to over 6,000 followers on Medium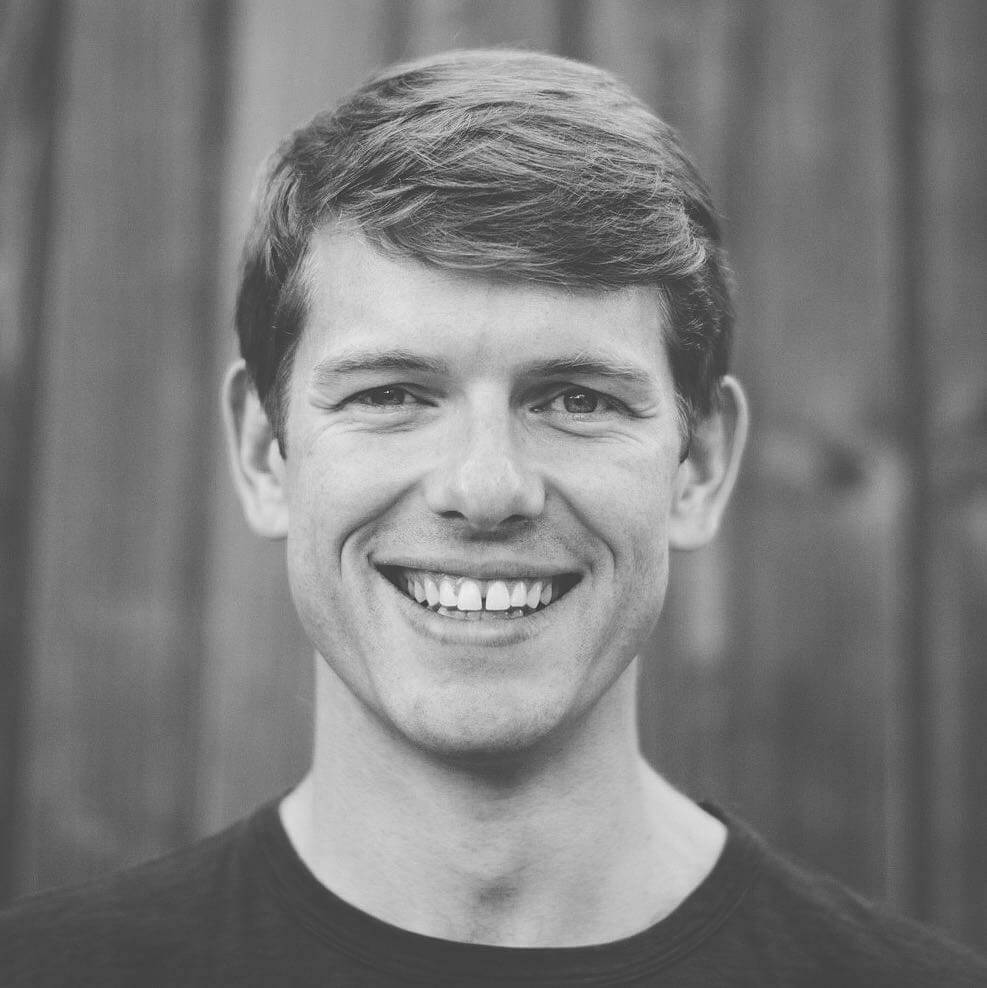 If you want to get serious about writing as a career or side project, I can't recommend Niklas Göke highly enough.
Nick Wignall

Clinical Psychologist & Top Writer on Medium with over 120,000 followers
Bonus Bundle
(Included When You Join Today)
In addition to the course, you will be provided an accompanying workbook with not only the main points of each module but also accompanying exercises.
On top of this, you will also receive the following bonuses over the next months.
Bonus #1 - FAQ
30 days after the course — on Thursday, April 21st, 2022 — we will host a 60-minute Q&A where we'll dive deep into your storytelling questions.
Bonus #2 - Article Analyses
Submit your articles and we'll pick 5 at random to dissect over video to maximize the impact of your stories while seeing how we go about keeping readers hooked.
Bonus #3 - Interview Series
Once a month running from June through August, we'll interview one storytelling expert to learn their best practices.
What People Say About Mike's Work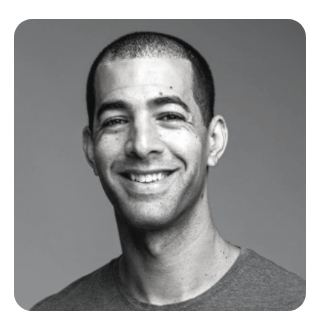 Michael is one of the best storytellers on Medium. I went to him for coaching and he really helped me to take my storytelling skills to the next level.
Michael Simmons

Award-winning social entrepreneur and Founder of "Learning How To Learn Group"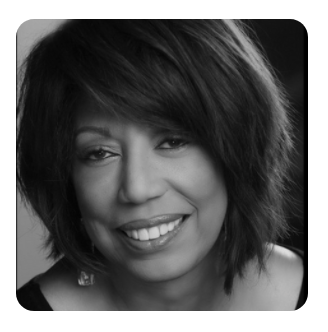 Michael's a writer's writer. His assistance has helped my storytelling to take shape and his insistence upon simplicity and distilling the broad and complex reminds me of my Apple days.
Denise Smith Young
Former Head of HR at Apple
Michael is by far and away one of the best writers and coaches I've met during my thirty-year career. I never imagined it possible, but by working with him, I've signed my first book deal.

Co-founder of Shook Kelley and former marketing, design, and branding lecturer at Harvard University
Risk-Free, 100% Money-Back Guarantee 
We personally guarantee your satisfaction with this course. If you're not happy, we insist on giving your money back. Go through the course, and if you find it's not for you, ask for a refund within 30 days. You'll get 100% of your money back with zero hassle.
Frequently Asked Questions 
How is this different from other writing courses?
One of the big drivers for this course was we realized most courses today are designed to make money or grow on a particular platform, instead of focusing solely on the craft of writing. If you get good at writing stories, the rest takes care of itself as it's simply learning the basic rules of different platforms and tailoring your already strong writing skills to them. 
How long do I have access to the course?
Lifetime. We will also be updating the course with new material and interviews with various storytelling friends as time passes.
If I'm not satisfied with this course, can I have my money refunded?
Absolutely. No questions asked. 
Do I need to have experience with storytelling to benefit from this course?
No, this course is designed for both beginners who want to build a strong foundation from the start as well as those looking to take their existing skills to the next level.
Is there a community aspect of this course?
There is not a designated group solely for this course to work together, but you can always email us, ask questions, and maybe in the future, we'll have other writing-related projects!

See You on the Inside!
— Mike & Nik —